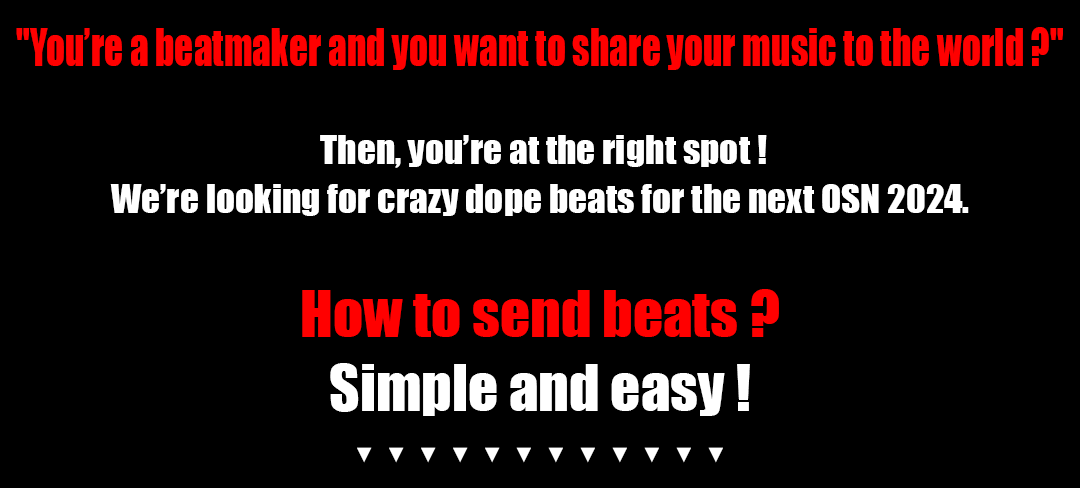 Use the uploader below and read the following informations :
The beat(s) need(s) to be exported in loop format

Wav and Aiff files will only be accepted. No MP3 allowed !

Name your file(s) properly :  

Artist Name – Beat Name (bpm)

Any type of music is accepted as long as it's a BANGER (Hip Hop / Breakbeat / House / Electronics / Dubstep / Drum n bass / Salsa / Polka twist…)

Send minimum 3 loops in a « Zip » or « Rar » folder

Make sure that your music is nicely mixed and correctly masterised, the sound quality is important ! (You don't have to over compress the master)

Your loop(s) need(s)to be 1min long (minimum)

Please make some variations in your beat(s) structure (cuts, different parts…)

If you're using samples make sure that they are sliced enough or clear from rights.

Send your production(s) before the 1st of December 2023
IMPORTANT
The Skratch Nerds team will select the best beats for the competition.
So if your production is not selected… Don't be mad ! If you send more beats we're pretty sure that we'll find the one that fit to the project !
We plan to release every single beat on HSN records and on Bandcamp, if you don't accept it no problem ! Let us know by fill in the on-line form.